Navigating
Using the main menu
You can see the main menu from all screens.

Tap on it to open the app's main menu.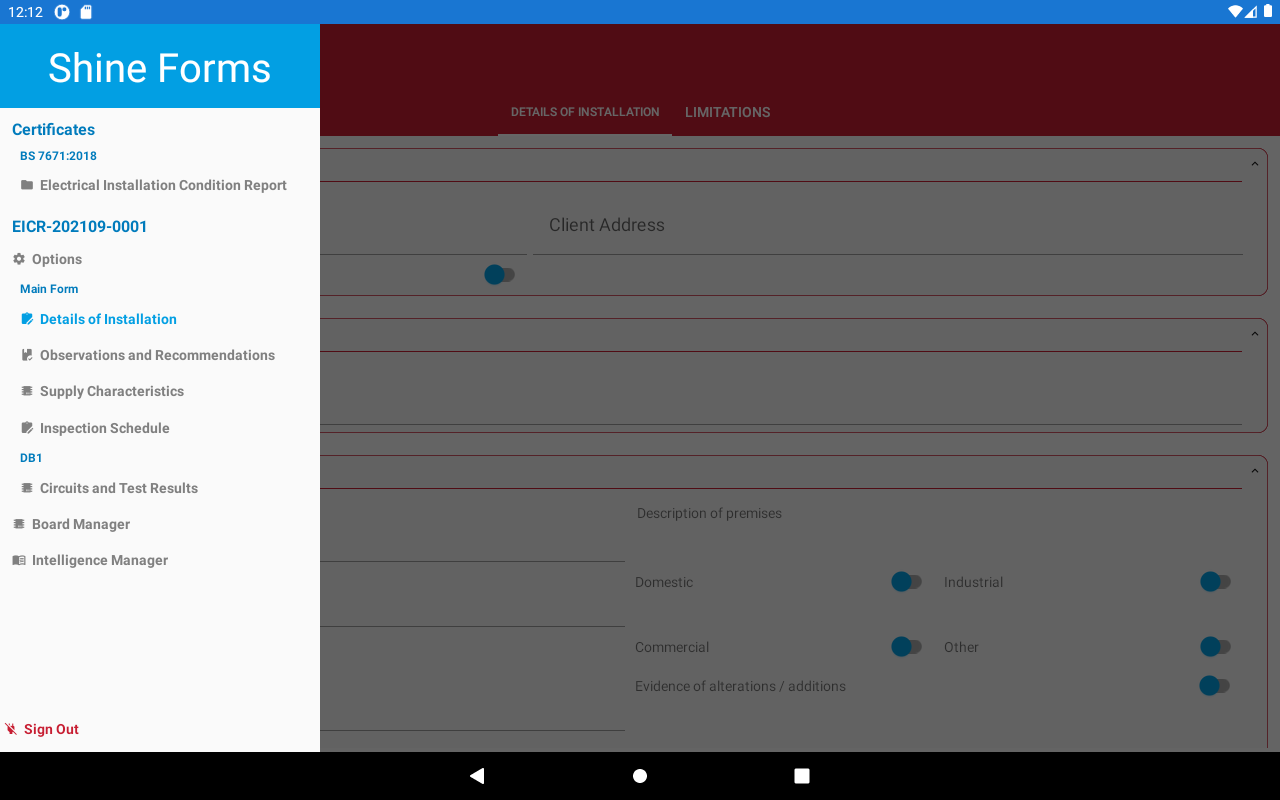 The main menu is divided into three main sections: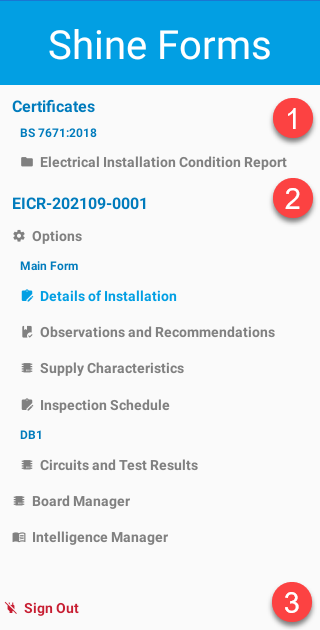 At the top is a list of all the certificates that are available on your tablet.
The next section shows the currently loaded certificate and lets you navigate to sections of that certificate.
You can sign out of the tablet app at the bottom of the screen.
Using tabs
A screen may have more than one area that you can access using the tabs at the top. Tapping on the tab will open that section.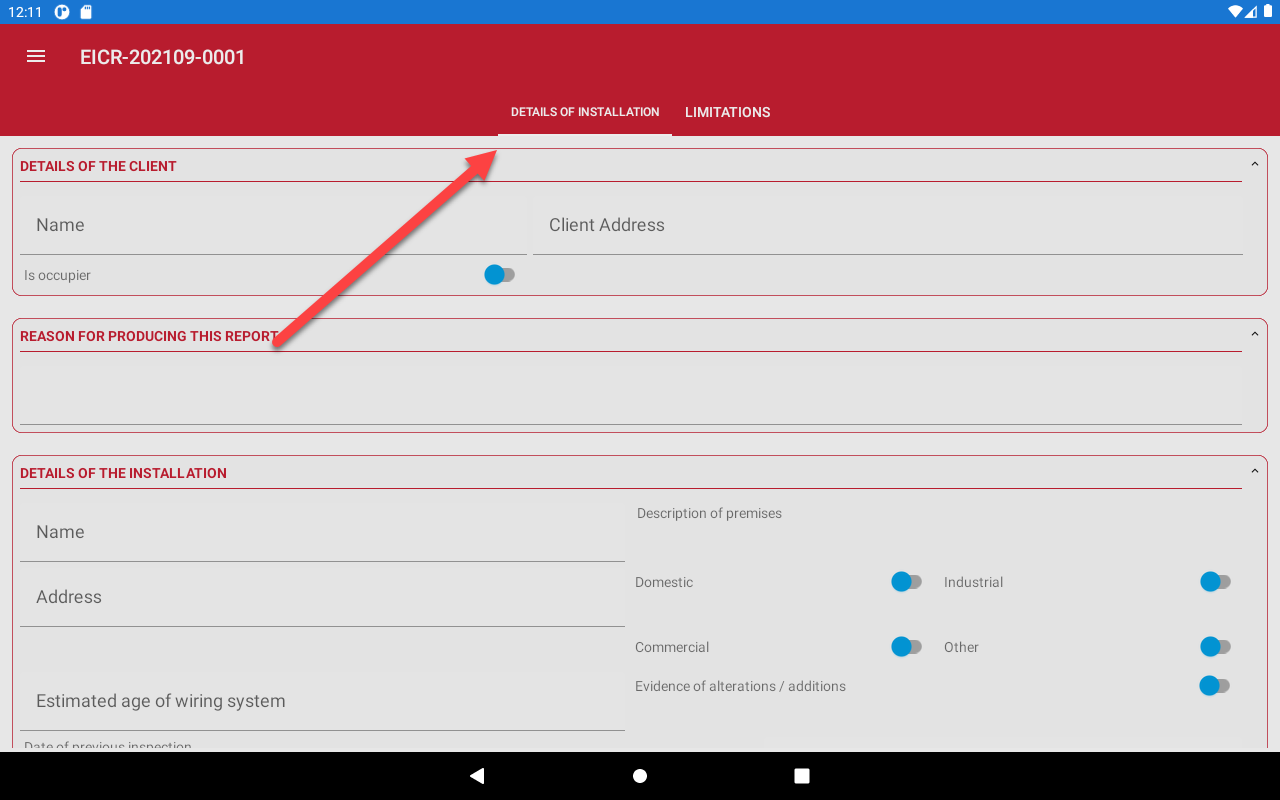 Using main buttons
Some pages have buttons that let you perform tasks such as adding items to a list. For example, the Board Manager has a button for adding new boards.

And you would add a limitation by tapping ADD LIMITATION: