Tablet Mode on Windows 10
Pirform can work with a keyboard and mouse and also in touch mode when using Windows 10 Tablet Mode.
What is Windows 10 Tablet Mode?
Windows 10 lets you use it as a tablet in touch mode and control programs without a keyboard or mouse. To use this feature, you need a device that has been designed to support this capability such as the Surface from Microsoft and Mix by Lenovo.
Read more about Windows 10 Tablet Mode here.
Pirform Desktop and Tablet Modes
Pirform has two modes: desktop mode and tablet mode. Desktop mode is best for use with a keyboard and mouse. Tablet mode is best for use without a keyboard and mouse on a suitable touch screen device.
Pirform can be used in tablet mode, with no keyboard and a mouse (as long as your device supports tablet mode). This mode changes the spacing between the controls to make them easy to access without a mouse and keyboard. All of the controls are still in the same familiar places whether you are in tablet mode or desktop mode.
Here are some comparisons of the program in desktop mode and tablet mode: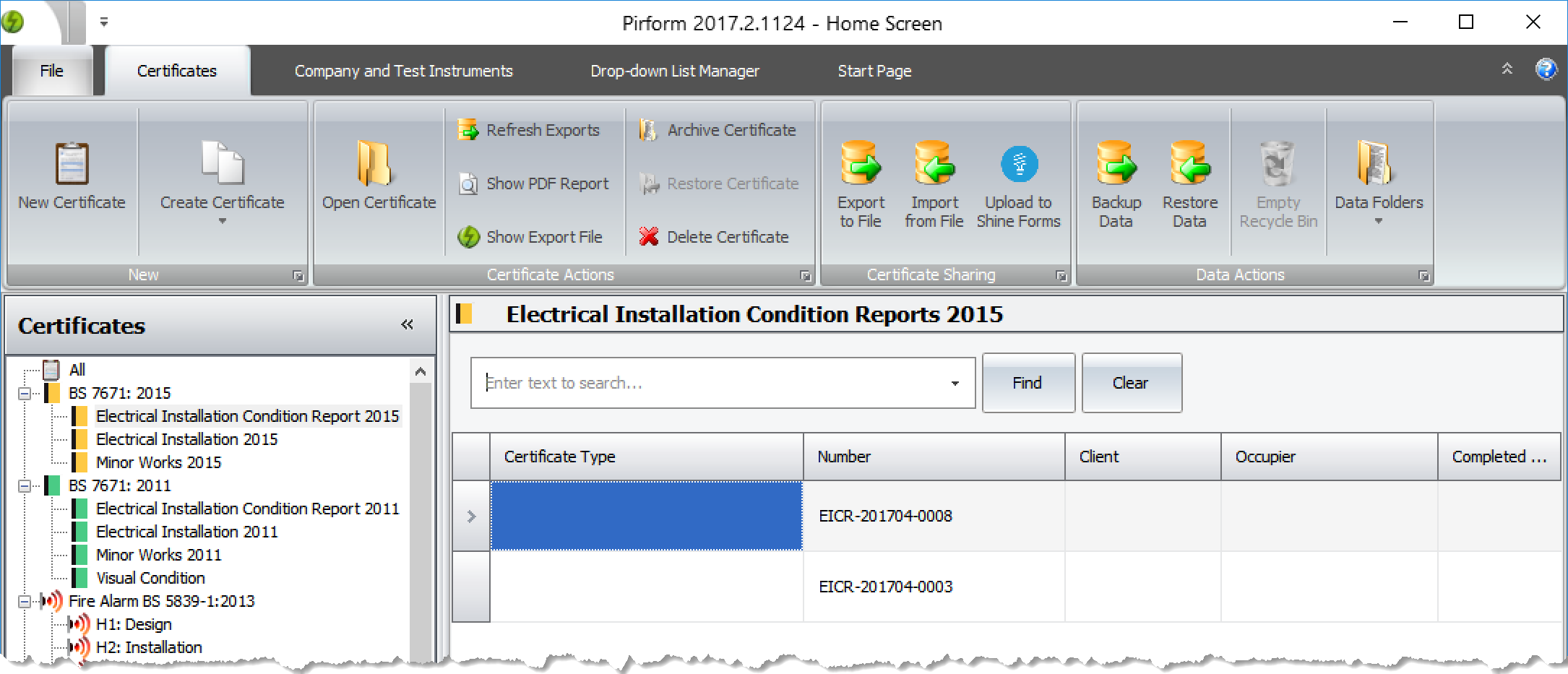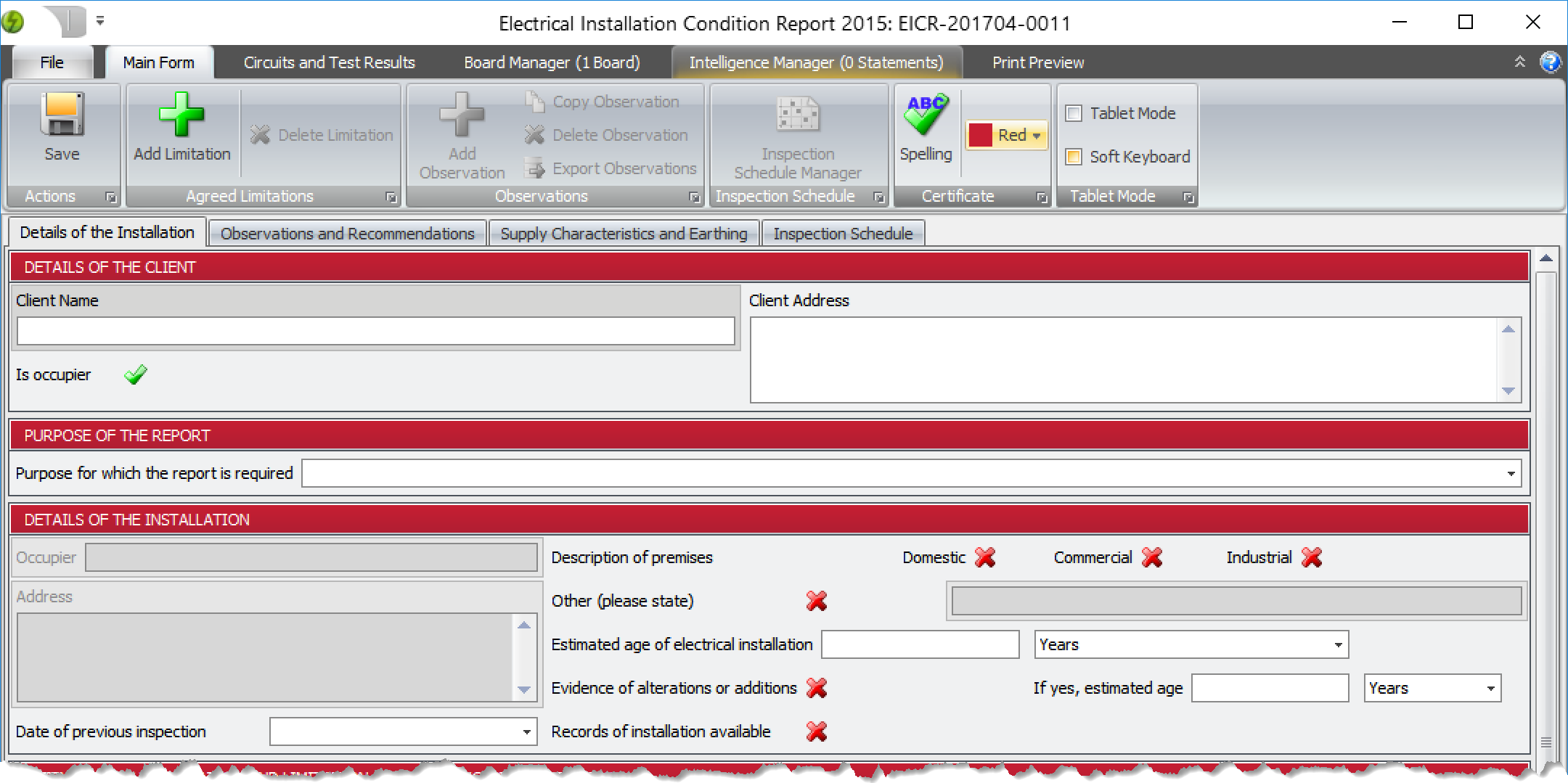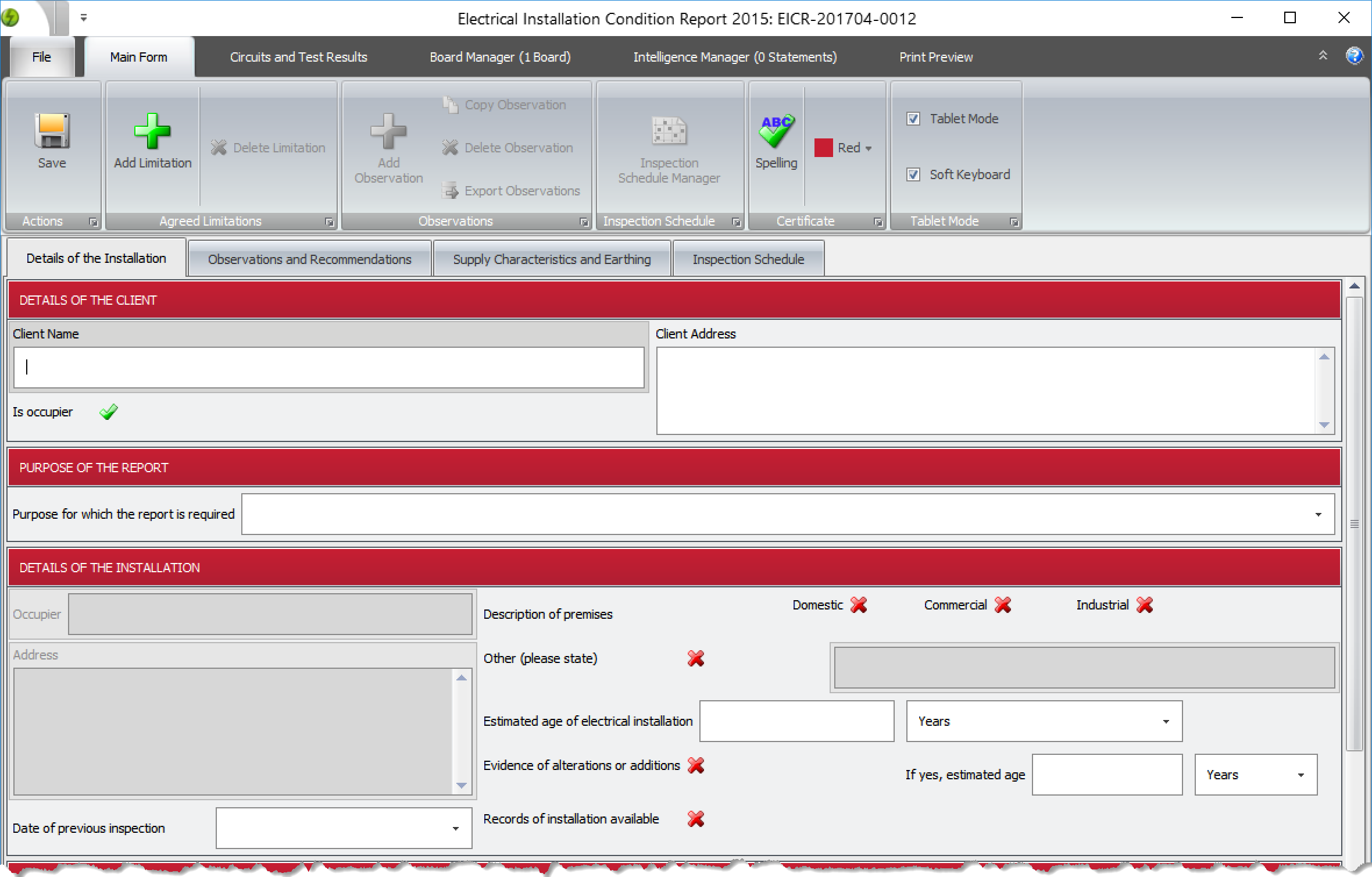 Pirform Onscreen Keyboard
Pirform has a touch keyboard that sits at the bottom of the certificate. This can be turned off if you prefer to use the built in Windows 10 touch keyboard.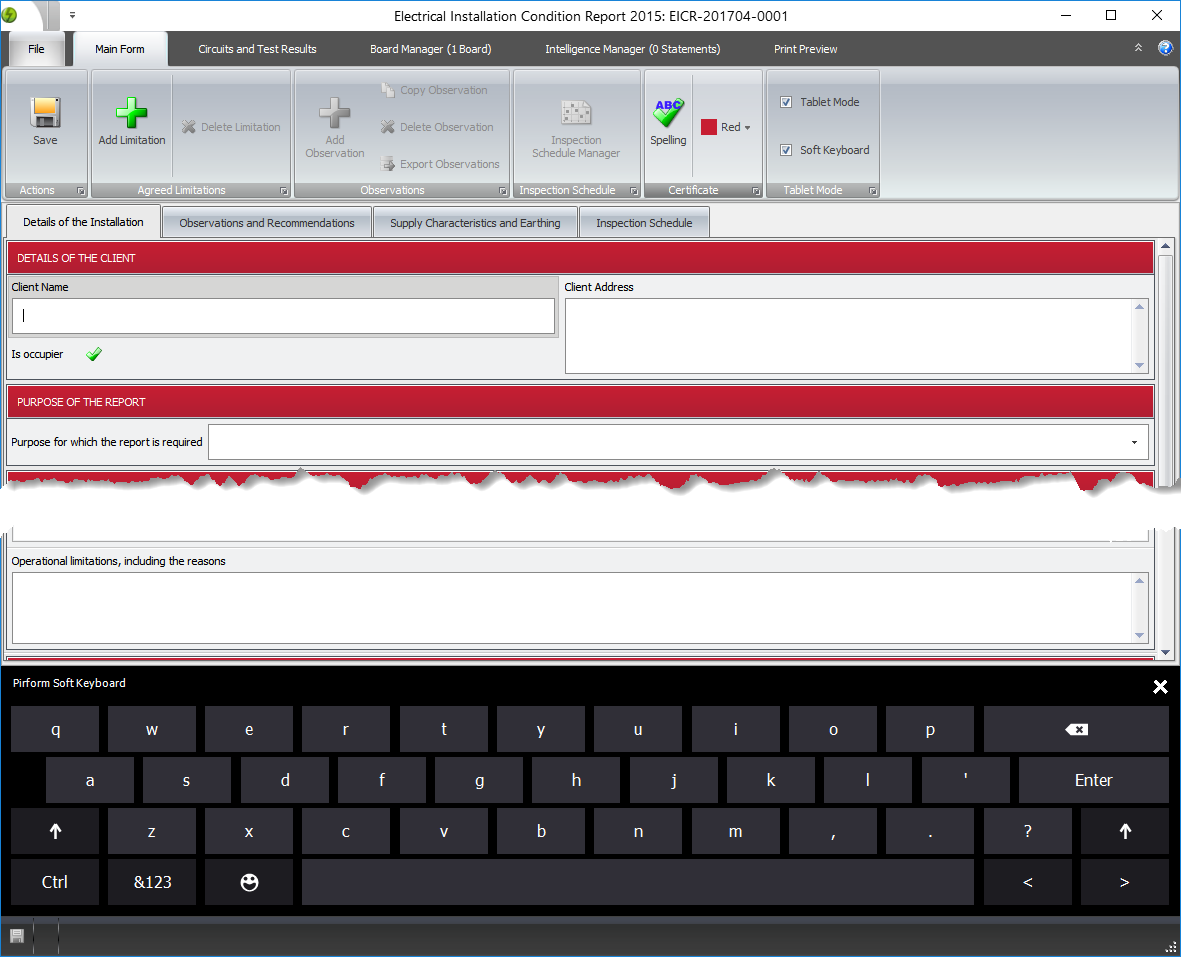 Changing to Tablet Mode
You can find options to switch Pirform into tablet mode and show the onscreen keyboard in Pirform Options: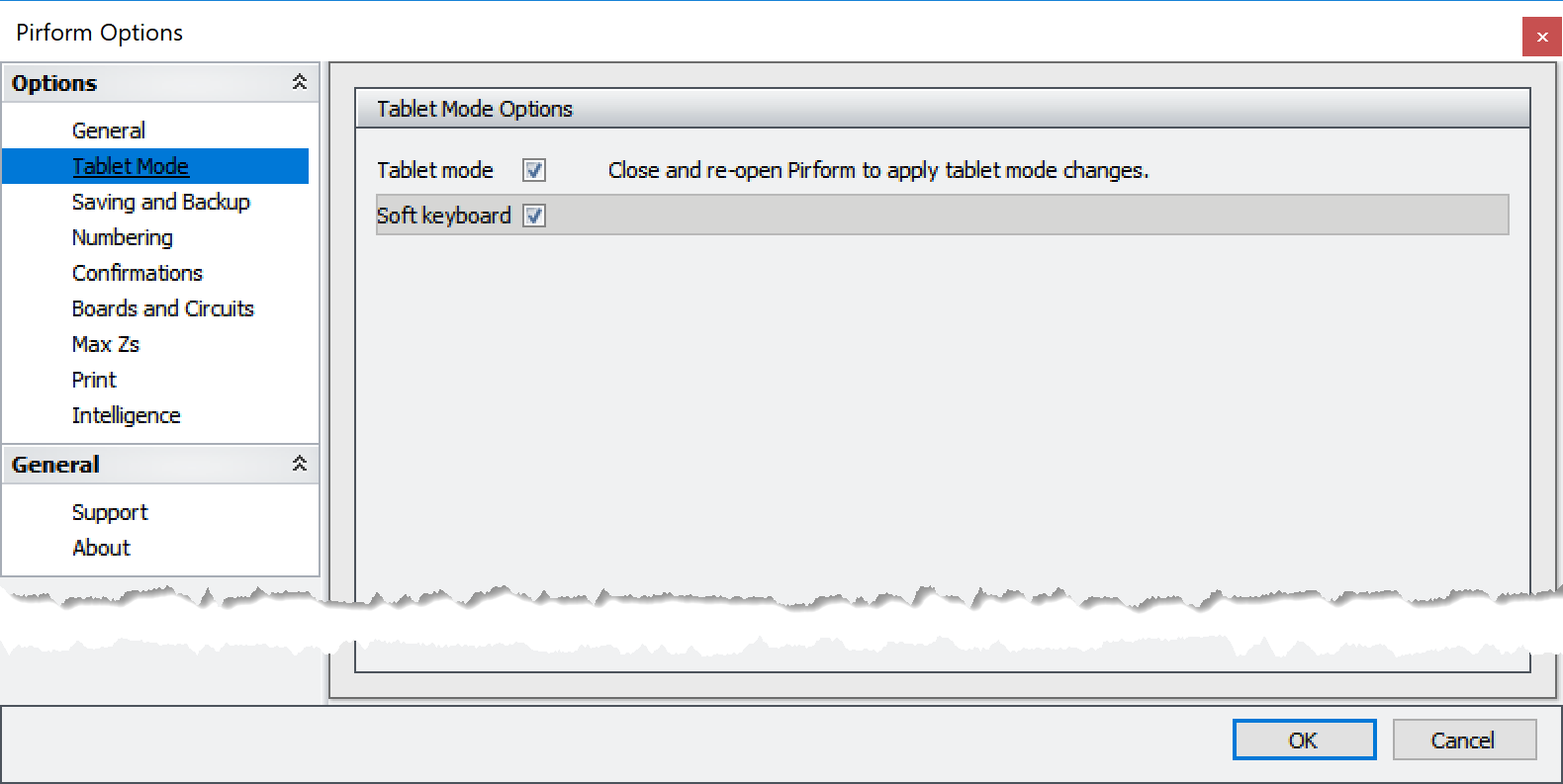 You can also find these options in the certificate's ribbon:

Note that you need to close and reopen Pirform to change to and from tablet mode.
What About Other Types of Mobile Devices?
We are working on apps for Android and Apple iPad tablets which should be available in 2019.