Getting Started
Welcome! The sections below will help you get started with Pirform. You can also contact our help desk if you need any further assistance. Also, use the search box at the top right to help you find things.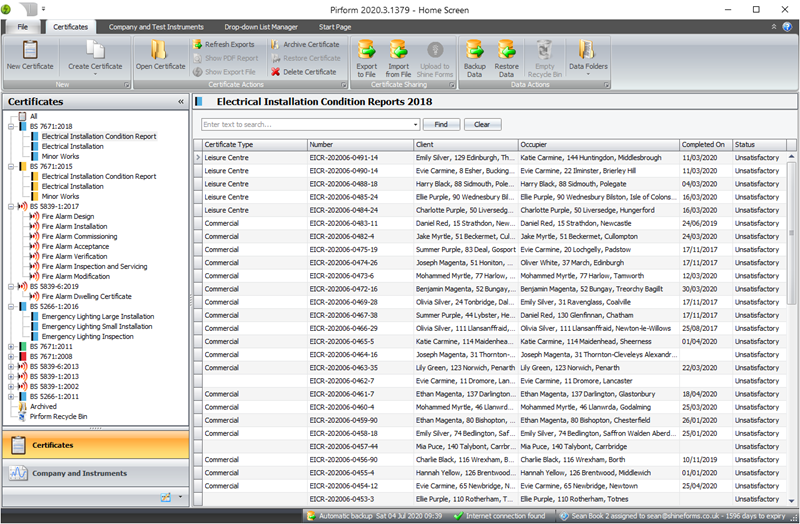 Free 30-Day Trial
If you haven't already bought a licence, then you can just go ahead with our free 30-day trial. To do that, just download and install Pirform and it will start your free 30-day, fully functional trial.
During the trial all the features of Pirform work as they will with a licensed version, but PDFs will carry a watermark. If you later purchase a licence then that watermark will be removed from any certificates you have create during the trial.
To start your free 30-day trial just click the link below to download the latest installer.
www.shineforms.co.uk/download/latest
Pirform runs on Windows and you can find our system requirements here.
When you are ready to purchase a licence, you can read about doing that here.
First Steps
Read these articles to find how to install Pirform, set up your company and create and save your first certificate.
Working With Certificates
These articles show areas you can use when working in a certificate.
Understanding Backups
Understand how you can keep your certificates safe and where they are stored on your computer.
Working With Others
Pirform makes it easy to work with other engineers. Get started by reading about these features.
If you are setting up or managing Pirform for a number of users, these articles and sections will be useful:
Changing Options and Settings
Pirform has a lot of options that allow you to customise and change how it works.
Stay In Touch
When Pirform starts up, you see the Start Page. This shows you your recently opened certificates and a summary of our blog. Keep an eye on the blog section for any new articles and announcements;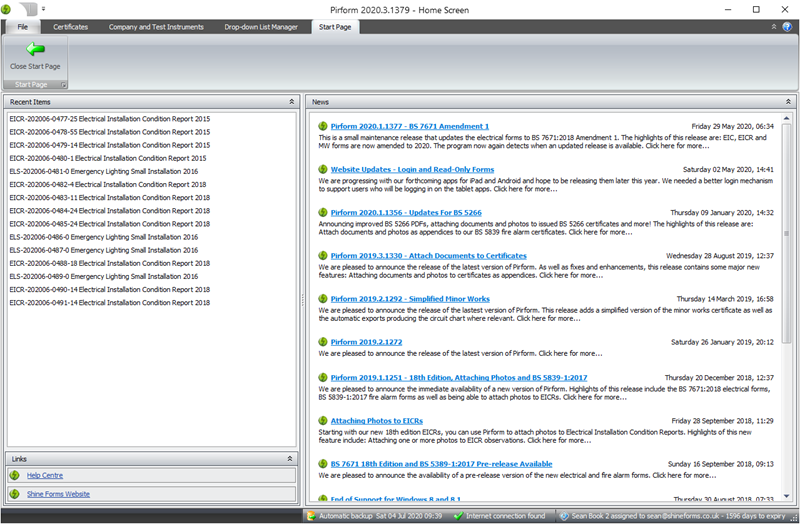 Tips for Working in Pirform
Here are some sections that will help working in Pirform.