Copy Boards and Circuits
Copying Boards and Circuits
In the Circuits and Test Results section of the certificate, you will find features for copying boards and for circuits in the boards and circuits sections.

Copying boards
Go to the board you want to copy and click Copy Board in the ribbon. After which you will be presented with the option to copy with the same supply, or with the supply as the origin.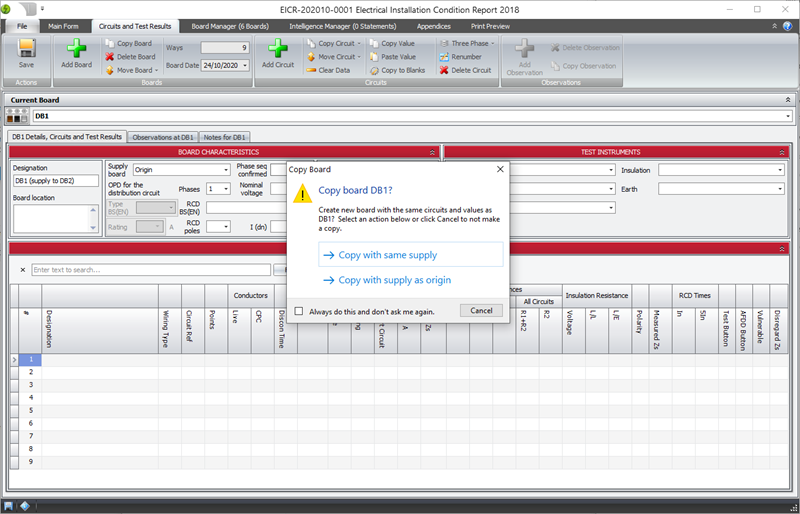 A new board will be created with "copy N" appended to the designation.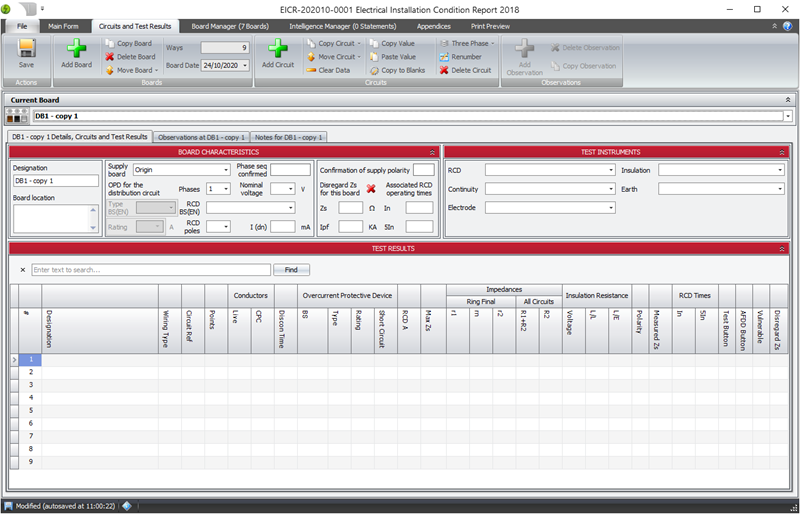 Copying circuits
Select the circuit you want to copy (the marker in the left most column has an arrow to show the selected circuit) and then choose one of the options under the Copy Circuit menu in the ribbon: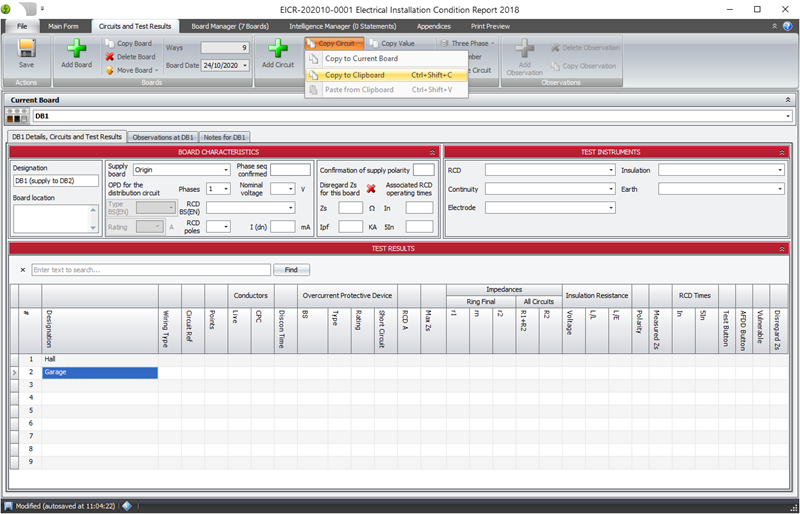 If you select Copy to Current Board then a new circuit with the same values as the selected circuit will be created in the current board.
If you select Copy to Clipboard then the selected circuit will be available for pasting into any board that you choose. You can paste the copied circuit as many times as you wish. You can see the circuit that is in the clipboard at the bottom of the screen.
Note that you can also use keyboard shortcuts to copy and paste circuits, as well as move a circuit's location in a board. See here for more.