Certificate Sharing
You can share your certificates by saving them to a file which other engineers can use to import the certificate into their copy of Pirform.
Info
You can export more than one certificate at a time, but generally it is best to export one at a time.
This lets you work flexibly with other engineers and your office, sending files over by email or by sharing using Dropbox or OneDrive.
Automatic Exports
Pirform automatically generates both an export file and a PDF each time you close the certificate after saving any changes. You can adjust the location where these are saved from Pirform Options
When you select a certificate in the Home Screen then you can quickly access the most recent export file and PDF by clicking Show Export File and Show PDF Report in the ribbon.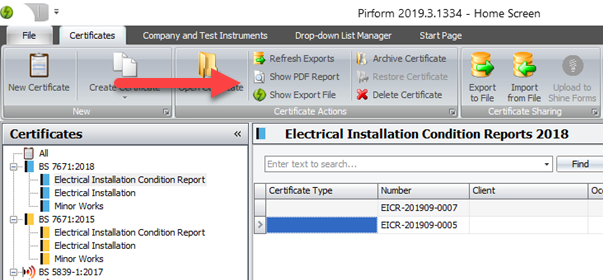 If those appear disabled then you can easily regenerate an export file and a PDF file by clicking Refresh Exports.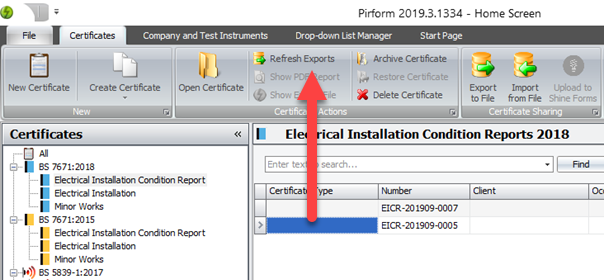 Exporting Certificates Using the Export Wizard
Select the certificate in the Home Screen and then click Export to File: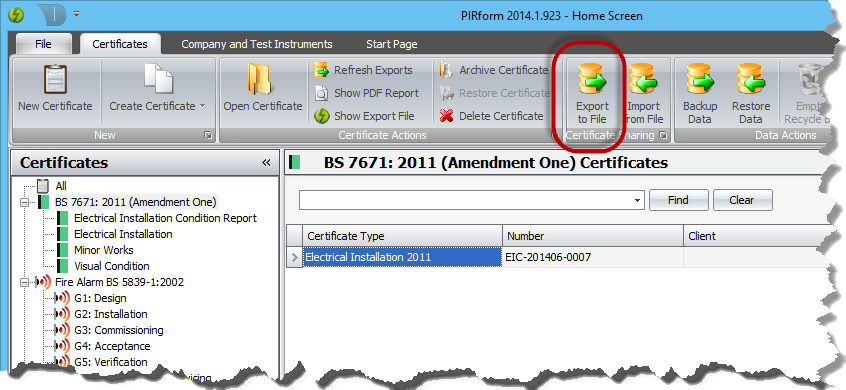 This will open the Pirform Export Wizard. Check that the certificate(s) you want to export are selected and click Next to proceed.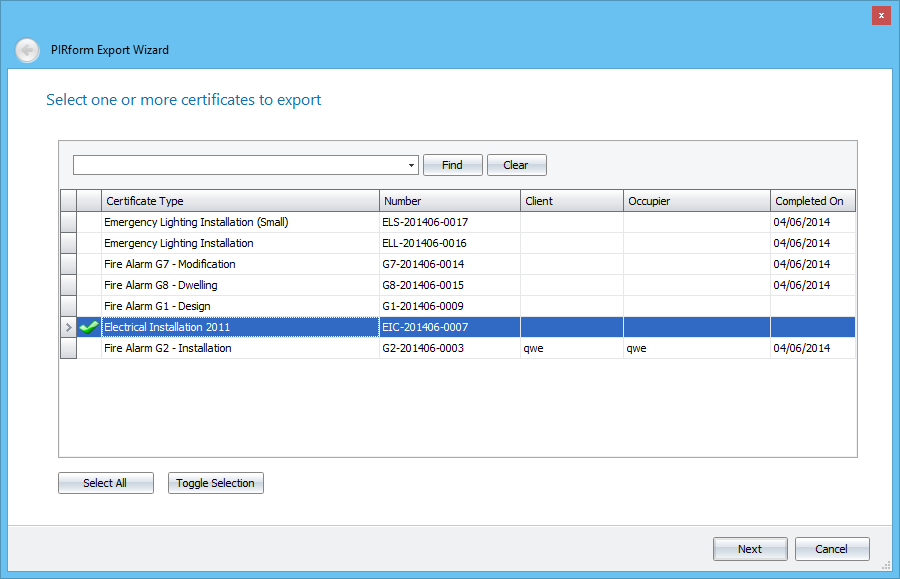 By default Pirform will name the export file using the certificate type, certificate number and the date and will save the file in the certificate sharing location you have set in the program. You can change where the file is saved and how it is named if you need to.
In case you are exporting a large number of certificates and need to break the export file into smaller chunks so they can be emailed, you can do that from this screen as well.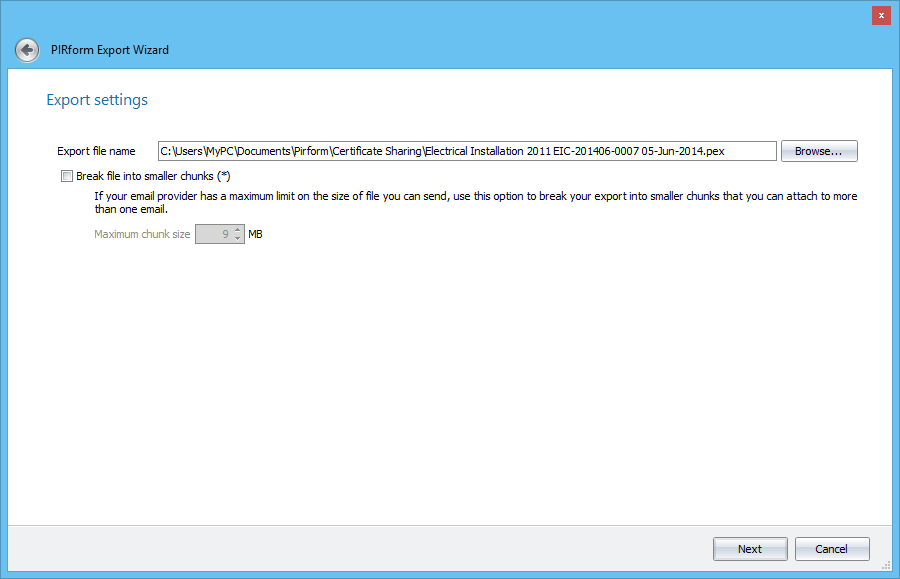 The next screen will show you the actions you're about to perform. Review these and click Export Certificates to export the certificate(s) to the chosen file.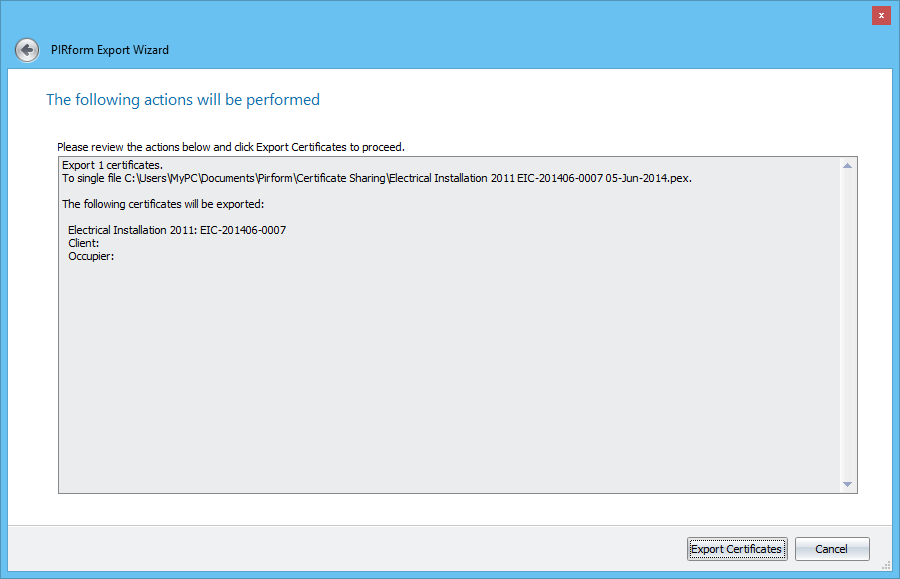 After Pirform has exported the certificates, click Close to finish. Pirform will open the folder that contains the exported file for you and will select that file.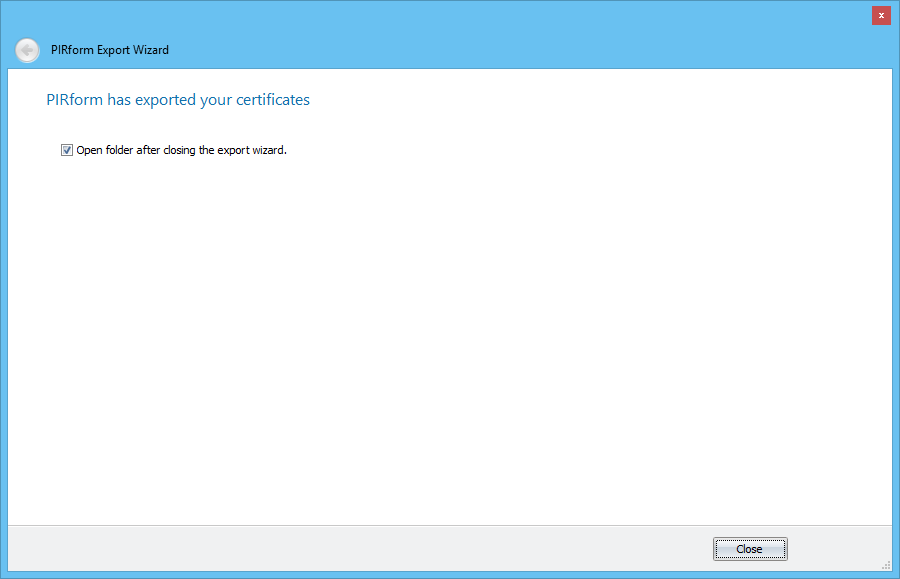 Importing Certificates
To import a certificate from a file, click Import from File in the Home Screen.

This will open the Pirform Import Wizard. Click Browse to select the export file that contains the certificate you want to import, then click Next when you have done that.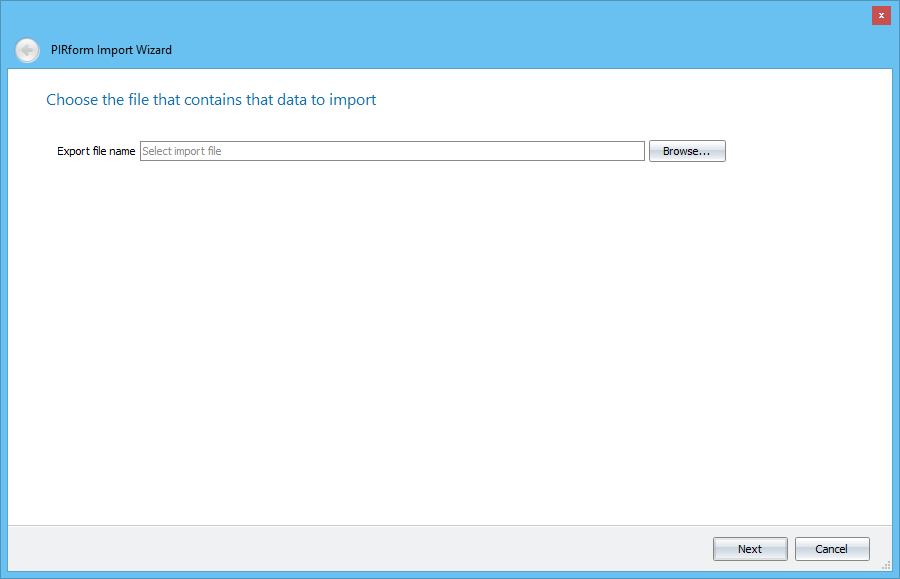 Pirform will ask which certificate(s) you want to import from the file. If the certificate already exists in your copy of Pirform, the existing copy will be overwritten during the import. Pirform warns you of this and asks you to confirmbefore proceeding with the import. Click Next to proceed.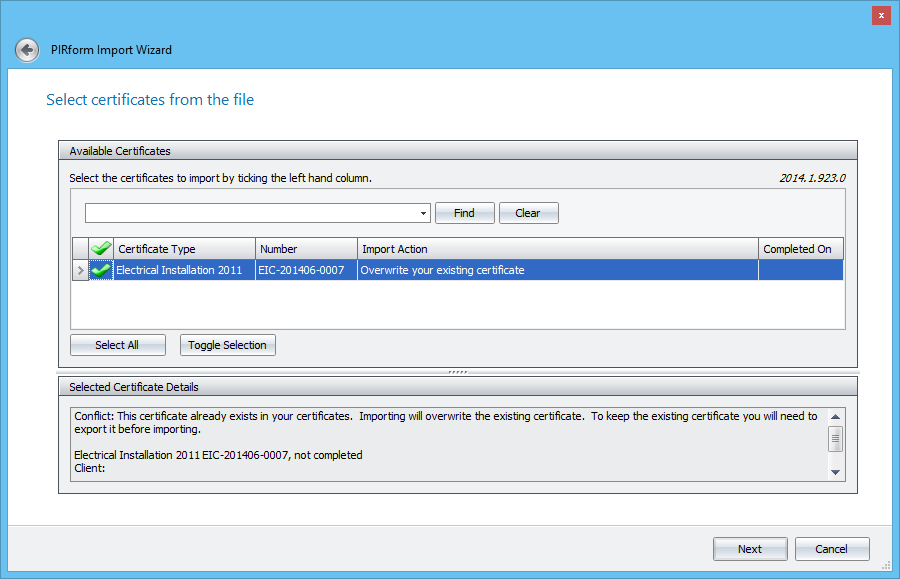 The next screen lets you review the certificates that you are about to import. Click Import Certificates to proceed.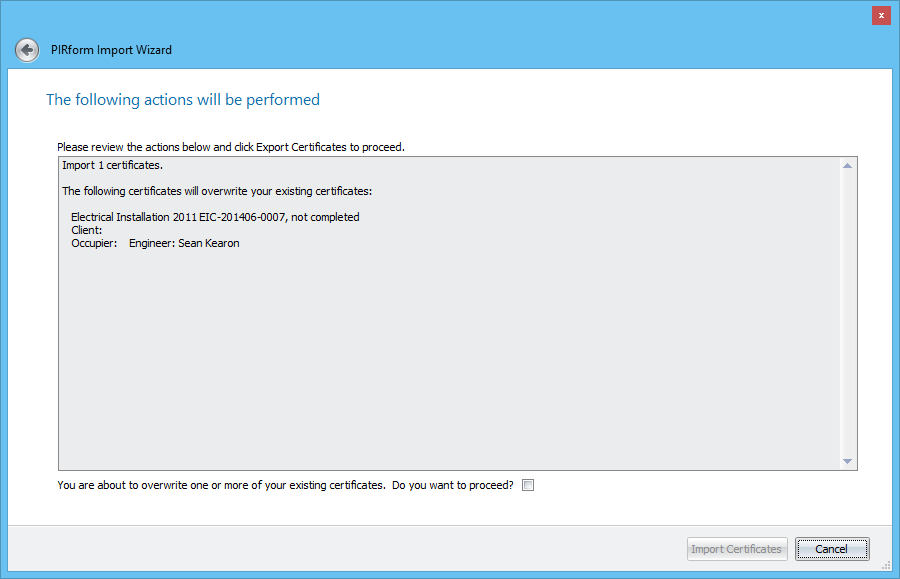 After Pirform has imported the certificates, click Close to finish.