Automating Pirform
Automate your engineer workflow by integrating Pirform and Shine Forms with your internal IT systems using the Shine Forms Public API.
Info
This is only available if your company has a licence for the Shine Forms API. Contact our helpdesk for more details: support@shineforms.co.uk.
Shine Forms Public API
The Shine Forms Public API allows you to automate the creation and management of jobs, tasks and forms. Here is a summary of the API: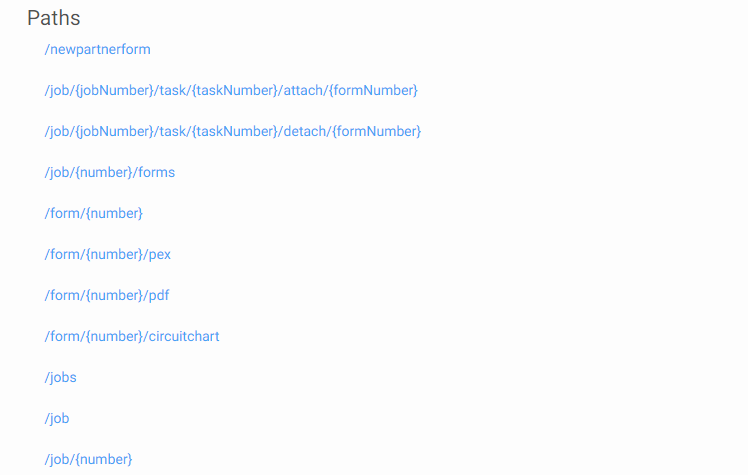 Jobs in Pirform
Jobs and forms (such as EICs or EICRs) that are assigned to engineers will automatically appear in their copy of Pirform.